090806 - National Day Picnic
We couldn't get tickets, so this is what bored people do on National Day...



Baby threw the egg into the pot and it broke. This is what it looks like, after peeling off the shell

I do a cross-section of it to explain why we should never throw or drop eggs into the pot. Do it SLOWLY and GENTLY. The egg looks seriously deformed

I made steak sandwiches for us to bring go to...

We are reaching already!

REACHED! And (the tent is not ours, by the way) we laid our beach towel on the grass to sit

All decked in National colours, these people look seriously starved! And yes, that's the indoor stadium you see in the background. We were at Tanjong Rhu!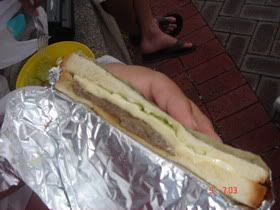 I cooked one =)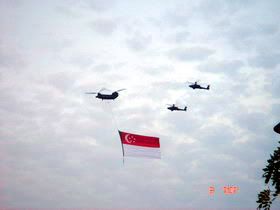 The first fly-past! SO EXCITING!

It flies over the National Stadium where the rest of the 55000 people are...

Jets!

The split so beautifully and oh-so-coordinated!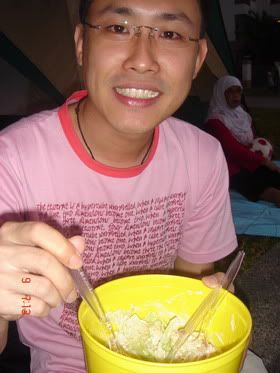 Andy enjoys my Potato & Egg Salad.. Hehe. I make one too =)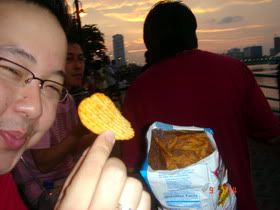 Baby loves Crisps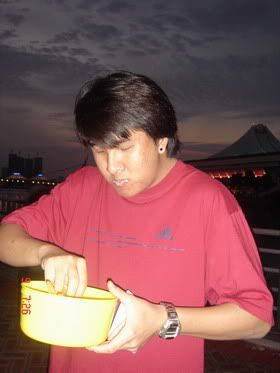 The Potato Salad monster is eating it all away!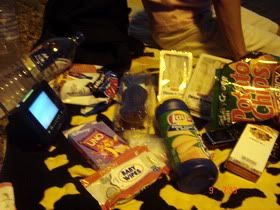 Our field pack, complete with portable TV to catch the broadcast! HAHAHA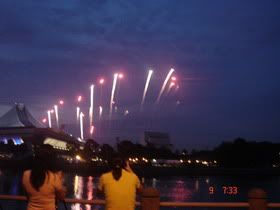 And the fireworks start...

Eh, how come... What the... WHY GOT THESE PEOPLE SUDDENLY APPEAR IN FRONT OF US?!?
Leave you all to enjoy the fireworks...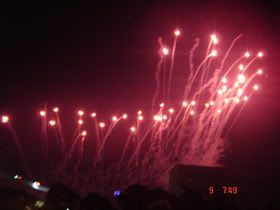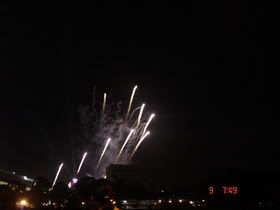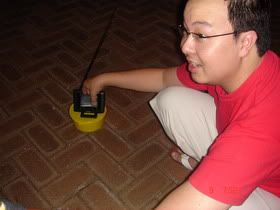 Baby tries to adjust the TV to get the best reception

We weren't the only ones there... (Which was why there was a long jam and a road block and no parking... ARGH...)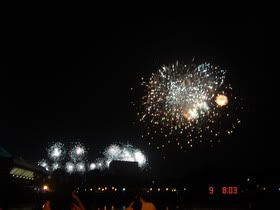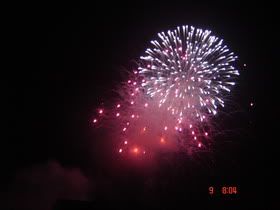 Happy People!